TJK Syllabus Seminar Masterclass with National Coach Tasshi Ross lannoccaro, assisted by Senior TJK coaches. 8th of May 2022.
Learning how to defend against weapons is essential for self-defence. The TJK syllabus has many practical and effective skills that can be used against all types of weapon attacks.
This workshop will address all areas of weapon defence from avoidance to practising skills used in the samurai era.
All teachings will be age-related.
8th May 2022
Chosen Hill Sports Hall, Brookfield Road, Churchdown, Gloucester GL3 2PL.
Juniors under 14 years (£12)
10.15am – 11.45am

14 years and over – All Adults (£14)
12noon – 2.30pm
All forms must be completed and returned to your Sensei to book your space.
An in-depth seminar covering self-defence headlock escapes taught by Sensei Lee Iannoccaro. Held at St Johns Sports Center, Worcester, March 2022.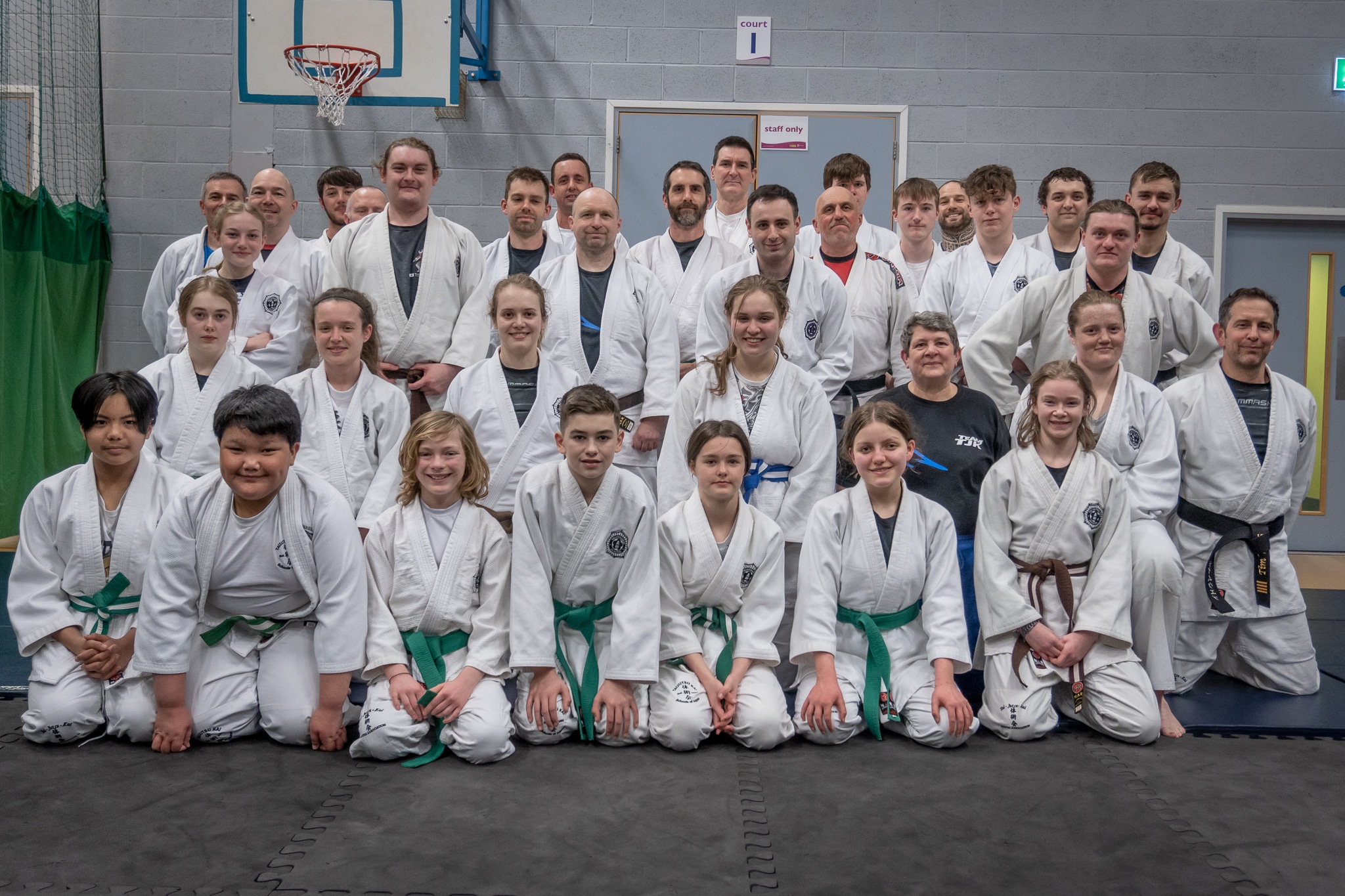 This weekend Sensei Ray Owen hosted a TJK Seminar in Tamworth for TJK Students, the seminar was a great success with Sensei Ross teaching a range of traditional Jujutsu techniques focusing on restraints and Sensei Ray Owen leading a Bo Staff session (6 foot wooden staff).
It is with great pleasure to congratulate Sensei Ray Owen, who has been a long-standing Taijutsu Kai student and instructor, on his promotion to Go Dan (5th Dan). Sensei Ray has worked hard to help TJK throughout this Covid-19 pandemic and to help keep students safely training and for the clubs to reopen successfully.